Thoughts on labels and semantics in recommender systems
Our co-founder, Thibault d'Orso had the opportunity to participate in an educational panel about the visibility and impact of films and series on society. .
On March 24th, 2022, I was invited to participate in an educational panel at the Micro-Folie of Colombelles, to share ideas on the visibility and impact of films and series on society.
This round table organized by Timothy Duquesne, in the course the 1st season of the Digital and Media Literacy programme he conceived for the library Le Phénix in Colombelles, in the presence of Melanie Simon Franza was a great opportunity to discuss conversational practices around artworks. Melanie has developed a unique know-how in promoting movie and TV show releases by organizing debates, conferences and events around them. "When they are organized with a well thought-out editorial perspective", she said, "these events are much more than simply promoting a film thanks to the reputation of the actors and directors. It's about getting content out there by creating space and time for opinions, ideas, unpredictable commentaries". In other words, word of mouth.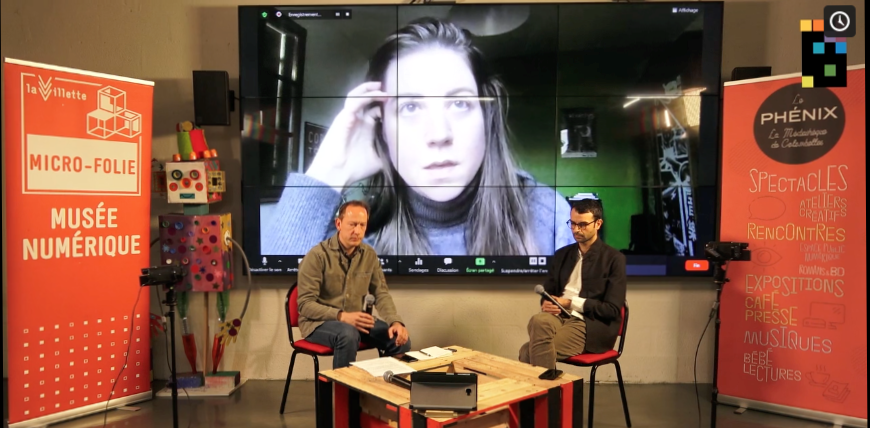 This is intrinsically linked to the approach that Rumo and Spideo promote in the area of recommender systems. Of course, there are ways to do without (key)words. By building predicting models with calculations on behaviors for example. But the most relevant and engaging approach to recommend movies, podcasts, books, games, events… remains conversational and emotional.
The benefits of using semantics in recommender systems
Semantics is the art of creating meaningful connections by combining words. Is there a more accurate way to convey feelings, and thus recommend creative content? In his book, entitled The future [of pixels] is in our hands (L'avenir des pixels est entre nos mains), Timothy tells this anecdote: when asked about the right way to describe the format of House of Cards on Netflix (TV series, web series, saga…), someone in the cast crew answered: "Labels are useless!"
Are they? It's arguably pointless to debate the categories of TV formats endlessly, but if you're trying to recommend House of Cards to someone, will you feel useless to talk about: politics, power plays, democracy, cynicism, suspense, rivalries, the United States of America or presidential elections? How do you create curiosity without having words to communicate?
Some say: "Customers who bought this also bought that". OK… Good for them. We don't want to say it's bad or useless. Sometimes words are missing. We're just asking: can we at least try to do better?
This is what semantics is all about. It's not about closing doors with a fixed vocabulary. It's about creating new connections that work, make sense and evolve over time. About letting ideas and concepts emerge and make recommender systems evolve with them.
Empowering people to recommend content they are interested in or familiar with. That's Rumo by Spideo, and it's highly recommended.